Drugs That Can Cause Hair Loss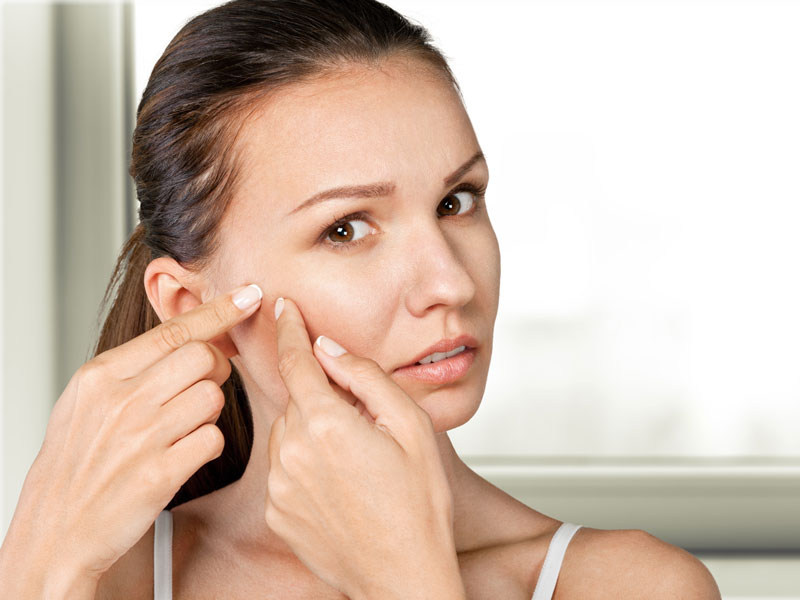 Many of the drugs that we take for all kinds of ailments can lead to temporary hair loss. A prescribed medication that is intended to treat one problem may also cause other problems by promoting the onset of androgenic alopecia or male/female pattern baldness. Some can even lead to a permanent hair loss. Sometimes your doctor will prescribe you one of the medications listed below without telling you about the possible side effects of hair loss, so it is always wise for you to do your research. In any case, if you notice any changes after taking medications, it is of the utmost importance that you notify your doctor right away.
Listed below you will find the medications under the category of the condition that they are intended to treat. The medical name of the drug is included as well as the brand name of the drug.
Acne
All medications that consist of a high level of vitamin A, such as acne medication, will cause some degree of hair loss. The main one is isotretinoin (Accutane).
Blood
Blood-thinner medications are well known for also causing some hair loss. Drugs that consist of warfarin sodium such as Panwarfin, Sofarin, or Coumadin are the most likely.
Cholesterol
Medications that are intended to lower high cholesterol such as clofibrate (Altronid – S) or gemfibrozil (Lopid) are the most common.
Convulsions/epilepsy
Anticonvulsants used to treat the onset of seizures, including trimethadione (Tridone), have been shown to cause some level of hair loss.
Depression
Anti-depressants have a wide variety of side effects, and hair loss is one of them. Here are some common ones that cause hair loss: fluoxetine hydrochloride (Prozac), sertraline hydrochloride (Zoloft), paroxetine (Paxil), clomipramine (Anafranil), imipramine (Janimine, Tofranil, Tofranil PM), doxepin (Adapin, Sinequan), trimipramine (Surmontil), nortriptyline (Pamelor, Ventyl), amitriptyline (Elavin, Endep), desipramine (Norpramin, Pertofrane), protriptyline hydrochloride (Vivactil), Asendin (Amoxapine), and Holperidol (Haldol).
Glaucoma
Most beta-blocker medications will cause some level of hair loss. These are anything containing timolol (Timoptic brand).
Gout
If you are treating some of that gout in the big toe using anything with allopurinol (Lopurin/Zyloprim) in it, you might see a little hair loss.
Heart/blood pressure
Many medications that are prescribed for the heart, including the beta blockers that are also used to treat high blood pressure may all lead to some hair loss.
– Tenormin (atenolol)
– Lopressor (metoprolol)
– Corgard (nadolol)
– Inderal and Inderal LA (propanolol)
– Blocadren (timolol)
Hormonal conditions
All hormone-related medications that are intended to affect the reproductive, male-specific, and female-specific conditions, and/or situations including birth control, steroids, and testosterone/estrogen have the potential to cause hair loss.
Inflammation
Many anti-inflammatory medications prescribed for treating localized pain, swelling, and injury can lead to some level of hair loss.
Thyroid disorders
Many of the medications intended to treat thyroid issues can lead to accelerated hair loss. Too much or too little hair loss is proven to be a contributor to hair loss.
Ulcers
Many of the medications that are used to treat upset stomach, indigestion, and ulcers, such as cimetidine (Tagamet), ranitidine (Zantac), and famotidine (Pepcid), have been shown to promote some level of hair loss in certain patients.
– Tagamet (cimetidine)
– Zantac (ranitidine)
– Pepcid (famotidine)