1 Month NeoGraft Hair Transplant Update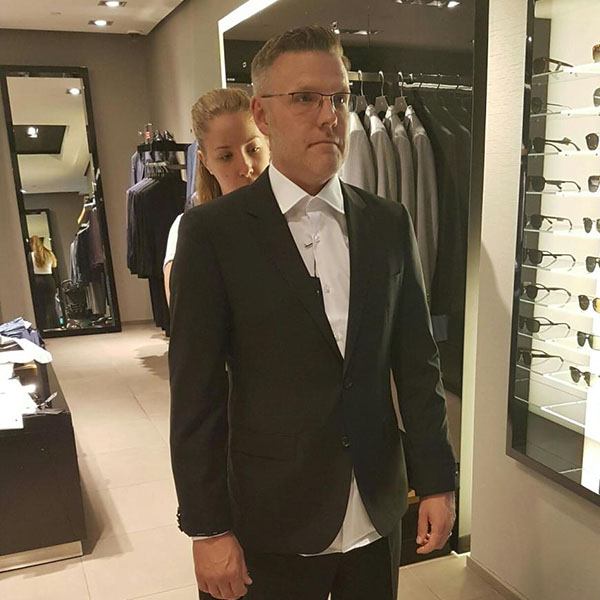 So it has been a month since I had my hair transplant, and things have all healed up, and it is back to business as usual!
I now sport a new hairdo that is completely different than any that I have had before, and I LOVE IT! My new hairstylist found a hairstyle that I think will work perfectly for my new hair grafts and will grow with my newly transplanted hair as well. He also did a great job blending in the back of my head, where the hair grafts were harvested from and which had to be shaved, with the top part of my head, where the grafts were planted.
Overall, I am very pleased with the result and would make only one recommendation: plan ahead! I didn't have the forethought to prepare my hairstyle, so I had a few weeks of a Friar Tuck look in the back. If you have any questions about this when you come for your consultation, be sure to mention it, and there will be some suggestions on what can be done to ease this hairstyle nightmare.
The other thing that I did experience as the "harvest area" in the back started to grow in and as the "plantation area" of the grafts started to take, was ingrown hairs! I found that they were really bad on the back of my head where my head rested on my pillow all night. This may have been the biggest frustration out of anything else to do with this procedure, so I guess that actually does say a lot about how easy and painless the whole overall procedure was. Now with that being said, I did find some relief! So here is a little tidbit of info that may help you to not have to deal with this issue as well: EXFOLIATE!!
For the first 10 to 14 days, I would highly recommend that you still use the CopperK cleansing shampoo spray with the good ol' bucket rinse trick. This is to just make sure that the grafts have had more than a sufficient amount of time to become "planted".
But as soon as you start using your regular shampoo and conditioner, make sure to also start exfoliating where you do have the hairs growing back just to make sure that you are doing a little preventative maintenance.
One other thing that you will notice at around one month is that some of the new hairs will be starting to fall out. DO NOT PANIC!!! This is very normal, and as a matter of fact, it is part of the procedure. How do I know this, you may ask? Well, simply put . . . I may have panicked a bit. But Dr. Torgerson reassured me immediately that this was all part of the procedure and that these newly transplanted hairs would all grow back over the next few months. He said that it will take up to 9 months or so before you start to see the really noticeable difference. (So just think of it as carrying tiny little hair babies for 9 months, I guess.)
It has only been a month, and I already feel better about my looks. My confidence has grown, and it has honestly affected all parts of my life. I was never an insecure person before I had the hair transplant, but that's why it amazes me at how much it has still grown my self‑confidence.