Day One – Morning Of June 9/16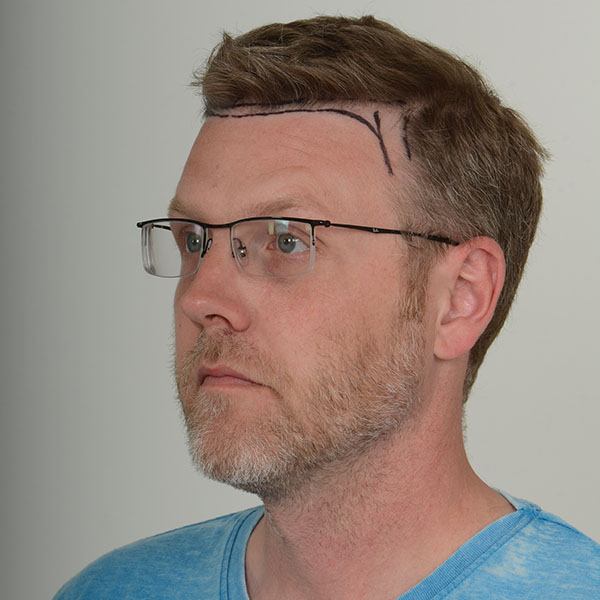 6:30 A.M.
I wake up and have a shower, making sure to wash my hair the same as per usual. After my shower, I get dressed for the day, ensuring that I wear comfortable pants and sandals so I don't need to bend over after the surgery to put them on. I thought I had everything figured out for my attire for the day, but even though I wore a very loose-fitting T-shirt, it was still a little frustrating to get it back on after the surgery. So I would DEFINITELY RECOMMEND wearing a button-up shirt!
7:00 A.M.
I end up being persuaded into eating an English muffin with jam for breakfast, as I normally would skip breakfast most mornings and just grab a bite later on around 9:00 or 10:00. But I was thankful that I did have something in my stomach after I reached the clinic and had my cocktail of drugs for the surgery consisting of pain killers, sedatives, and antibiotics . . . which can all be a little hard on an empty stomach. So the second thing that I HIGHLY RECOMMEND is to eat breakfast and arrive with a full tummy.
8:00 A.M.
I arrive at the clinic and have my pre-op consultation with Dr. Cory, who maps out the outline of where the new hair will need to go and goes over all of the questions that I have. He takes a few pictures from all angles so that everything will be documented and can be looked back on if necessary at any time. I am sure it is probably still necessary even after my thorough account of the events. 😉
8:20 A.M.
I am introduced to the team of lovely ladies that will be doing the work to restore my luscious locks. I have to say this right away because it really was the case. These three women ended up feeling like friends by the end of the day, and without them doing this surgery, I don't think that I could have had such a seemingly quick, painless, and almost enjoyable day.
8:30 A.M.
I get my hospital gown on and take all of the things out of my pocket and they are then stored in a safe place that will end up becoming my own little room for lunch and getting dressed in later. I am then given a rundown on how things will go throughout the day and complete a few last pieces of paperwork. I gulp down my tray of pills and wash it down with a little water, and then it is go time!
8:50 A.M.
I lie on my stomach for the first half of the day while the nurses use some sort of nifty tool to take the hair follicles out of the back my head, where they are still very strong and functional. Then they are suctioned into a containment unit where they will later on be counted one by one BY HAND to make sure that there will be enough to take care of the gaps in the areas up top. The total count for me was just shy of 2,200!! Now here is what may be the kicker for some people: for good reason and exactly why I must make it VERY CLEAR right away . . . they will need to shave the area of the donor site for them to be able to properly get the necessary follicles. So as I look back on it now, I think I would have gone and gotten a more suitable haircut to be a little more trendy after the fact, but I actually now think that it doesn't really look too bad. IMPORTANT NOTE: On your initial consultation, if it isn't already discussed with you, be sure to ask about possible haircut solutions and which areas will need to be shaved.