Hair Loss Caused By Stress And Diet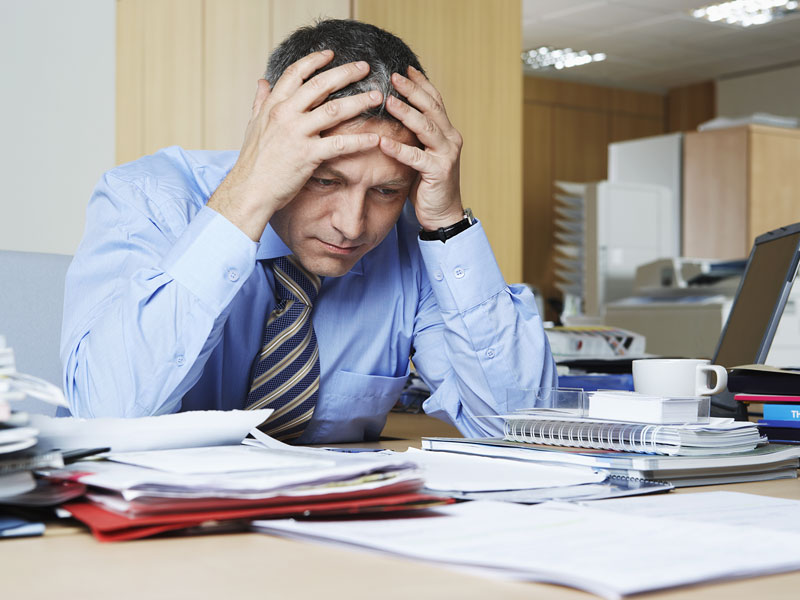 A common answer that we get from patients when we ask them what they think may have caused their hair loss is most commonly stress. "Stress is a killer" is a very common phrase. And it is very true. Stress can cause all kinds of health issues, including hair loss.
One way that stress can cause hair loss is when stress is added to the life of a patient who already has the genetic form of hair loss called androgenic alopecia. This most commonly results in an advanced rate of loss. It isn't necessarily the stress that technically causes the hair loss, but the added stress will cause the body to react in many different ways. You will know it is androgenic alopecia that has been accelerated by stress, because it will follow the pattern that is common with this type of pattern baldness. You can also look into your family history to see if you have hair loss in the family.
Another type of hair loss that is more commonly caused by stress is telogen effluvium. Many things can be the cause of this type of
temporary hair loss
. The most common cause that we have seen or heard of is in women after childbirth. This type of telogen effluvium is also called postpartum alopecia. It is caused by the sudden and drastic changes in the body's hormone levels after childbirth. This extreme shock to the body's system is enough to temporarily shut down the hair follicles that are responsible for producing hairs. The results can be fairly severe at first. The mother will shed a bunch of hair at the initial outset, but the hair loss is temporary. The mother will grow it back fairly quickly after her body adjusts to the stress.
Other types of stress that can cause hair loss include trauma, major surgery, serious illness, some medications, car crashes, divorce, loss of loved ones, and financial hardships. All of these events have been linked to some level of hair loss.
In most of these cases, as soon as the cause of the stress has been removed and the body starts to return to a normal stress-free state, the hair will start to grow again and the areas of the hair loss will be restored. The longer the stress continues, the longer the hair loss will last. If you are experiencing any of these events to the level that it is causing you to lose hair, it is best that you seek the help of a professional in some degree. It's good to consult a hair transplant specialist to get the answers about your hair loss, but you should start with your family doctor and seek the advice of a mental health professional.
Your diet can also cause you to experience hair loss. Any drastic dietary changes can trigger hair loss. Eating disorders have been linked to causing hair loss as well. If a dietary issue seems to be related to recent hair loss, it is also wise to seek the advice of a professional. Supplements and dietary changes may be all you need to restore your hair to its healthiest state.