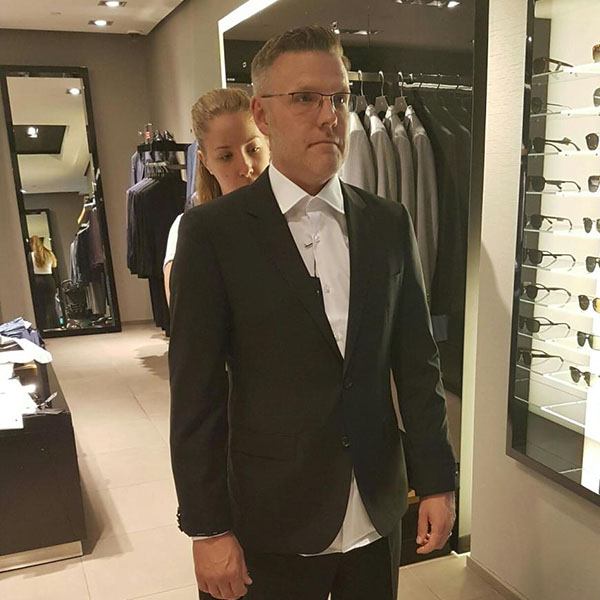 Video Blog
I made a little video documentary to be able to have a recorded history of what you can expect in the first week after the NeoGraft FUE Hair Transplant procedure. This is Day 6 of the process, June 14, 2016.
I have done my best in these following videos to present the facts as well as the expectations as legitimately and truthfully as possible. I hope that every one of our potential hair transplant patients will be able to benefit from this in some way.
Day 6
Day 6 was a very exciting day for me! This was the first day that I was able to graduate from the button up shirt to the much more comfortable T-shirt. After having to wear a button-up shirt for the last week, I was really happy to be able to just throw on a T-shirt.
Everything by Day 6 really seemed to be pretty much healed. The hair had really started to grow back in the donor site. Everything grew back in a very natural way, and even this soon, you really couldn't tell that any hair follicles had been taken from there. Pretty much all of the scabbing had fallen off, and you could get a good look at what had been done in the transplant sites too. You could also just sort-of feel that the transplanted hair follicles were now taking hold and were set. I can't really explain this feeling, but I think you will once you get the transplant and feel it for yourself.
The swelling was still there under my eyes and in my forehead, but I could hardly tell anymore. It was definitely nothing like days 3, 4, and 5. (As mentioned in previous posts, the GliSODin 14-Day Pre/Post Formula is what will make an even bigger difference in the amount of swelling that our patients will feel.)
Healing Process Is Quick And Easy
Overall, I was just really excited with the progress and the fact that the healing process had been so quick and easy. The fact that I could wear a T-shirt got me really pumped, mostly because it was a symbol that the healing had taken place. It showed that I didn't need to worry about being as cautious around the transplant site as I had to be for the days prior. The scabbing was pretty much gone all over, and the donor area was pretty much already right back to normal.
Hair Starts To Grow
So overall for Day 6, NO MORE BUTTON-UP SHIRTS!! It's T-shirt time, baby! Hair is starting to grow in, and you can't even really tell anymore that anything had happened in the donor area. The swelling is also already starting to go down. I can just sort of "feel" that the transplanted follicles have finalized in the process and are now firmly planted. Today was definitely the tipping point for me as far as the immediate results from the procedure.